9:00 AM By Robert Paraguassu
For Christmas 2008, I bought Mollie a 40 minute bi-plane ride over Atlanta for two. I thought this would be an exciting and memorable way to propose, flying in a crazy plane over our city.

But almost year went by and Mollie didn't book the flight. She seemed excited about it, but Mollie is a little timid about flying, so Spring went by, then Summer, and we didn't reserve a flight until October 17, knowing it might be too cold. But I had a date to propose. I talked to my mom and got my great grandmother's diamond ring. It's white gold with some delicate engravings and a huge diamond. A ring I couldn't have afforded if it wasn't an heirloom.

Then one of my very best friends, Nate Niec, died in a motorcycle accident October 6. It was devastating, but it made me realize even more how much I love Mollie, and how certain I am that marrying her is the best decision.

So October 17 came a cold and wintry day. The bi-plane ride was cancelled and Mollie had a fever. But I was determined to not postpone another day. I had the ring in my pocket, I just needed to find the right moment. I suggested hiking Stone Mountain, at least a scenic view. But it was still cold, and Mollie was very much not up to hiking. So we decided to go see a movie. "Where the Wild Things Are," opening weekend.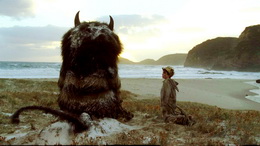 The ending was sad, where the boy rides away on his boat from his crying friends. It was so sad, and after saying goodbye to our friend that same week, we both broke down crying. Loudly. We only kind of saw the last few minutes of the movie through our sobbing. The credits started rolling and one of our favorite Arcade Fire songs started playing, "Wake Up." I took a deep breath and decided it was time. I explained to her how I had these plans to do something big and romantic, and now there we were in the Landmark Movie theater crying our eyes out. I pulled out the ring and she started laughing in shock. Later she told me she didn't think I would have a ring at all, and that maybe the ring I had wasn't real. But she said yes. She promised to marry me. And the ring fit her perfectly.


0 Comments
Saturday, June 12, 2010 12:07 PM By Robert Paraguassu
I met Mollie for the third time August 2004, the first day of our Documentary Film Class at GA State University. I used to watch her give tours to new students, walking past my open English Class door telling people about the history of the building, thinking how cute her smile was. I met her a few times before that, but only briefly and we were both dating other people.

In Documentary Class, I sat next to my friend Marvin, and realized the cute Tour Guide was sitting in front of me. Then Marvin said, "Hey, Mollie," and we were introduced for the third time.

Now I am marrying the cute Tour Guide, Mollie Brock, the coolest girl ever and the best friend I could ever have.
1 Comment